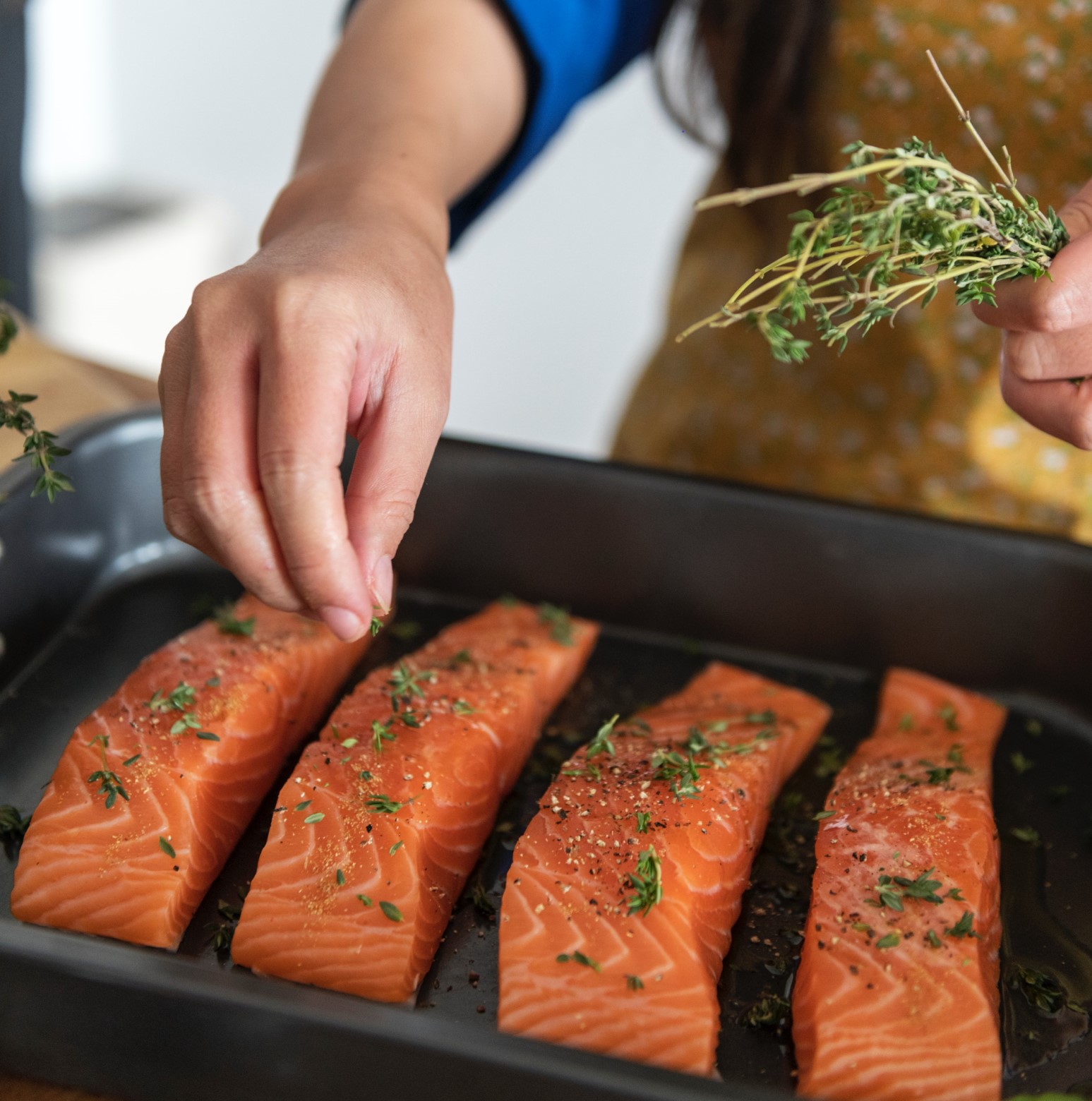 As defined by the Monterey Bay Aquarium Seafood Watch, sustainable seafood is "shellfish and fish caught or farmed in environmentally responsible ways."
Furthermore, aquaculture—which is described as fish farming—is often promoted as an efficient way to boost fish and shellfish production while protecting wild fisheries. Keep in mind, however, that aquaculture practices vary from region to region, as well as their specific ecological impact.
For more information on these ratings, check out the Monterey Bay Aquarium's Seafood Watch® website.
Additionally, you can check country-based seafood guidelines on fish farming and seafood sustainability on the Monterey Bay Aquarium website under the Resources section.
Is there a Catch to Eating Fish?
Some types of fish may contain high levels of mercury, PCBs (polychlorinated biphenyls), dioxins and other environmental contaminants. Older, larger predatory fish and marine mammals tend to have higher levels of such substances.
The benefits and risks of eating fish vary greatly depending on a person's age. For instance, the US Environmental Protection Agency (EPA) and the US Food and Drug Administration (FDA) released their latest advice on eating fish and shellfish in 2017.
Based on this report, adults should consume two to three servings of a variety of cooked fish, with a typical serving of 4 ounces (113 grams) of fish, which is measured prior to cooking. Thus, 8 to 12 ounces (226 to 340 grams) of fish should be consumed on a weekly basis. Furthermore, women who weigh less than the average (165 pounds or 75 kilos) may wish to eat smaller portions or eat only two servings per week.
Children should consume a variety of fish once or twice times a week. Children's serving sizes should be as follows:
1 ounce (28 grams) for children ages 2 to 3 years old;
2 ounces (56 grams) for children ages 4 to 7 years old;
3 ounces (85 grams) for children ages 8 to 10 years old, and;
4 ounces (113 grams) for children 11 years and older.
These US agencies have concluded that the following people groups should eat more fish that is lower in mercury to help with important developmental and health benefits:
Women of childbearing age (16 to 49 years old);
Pregnant and breastfeeding women, and;
Young children.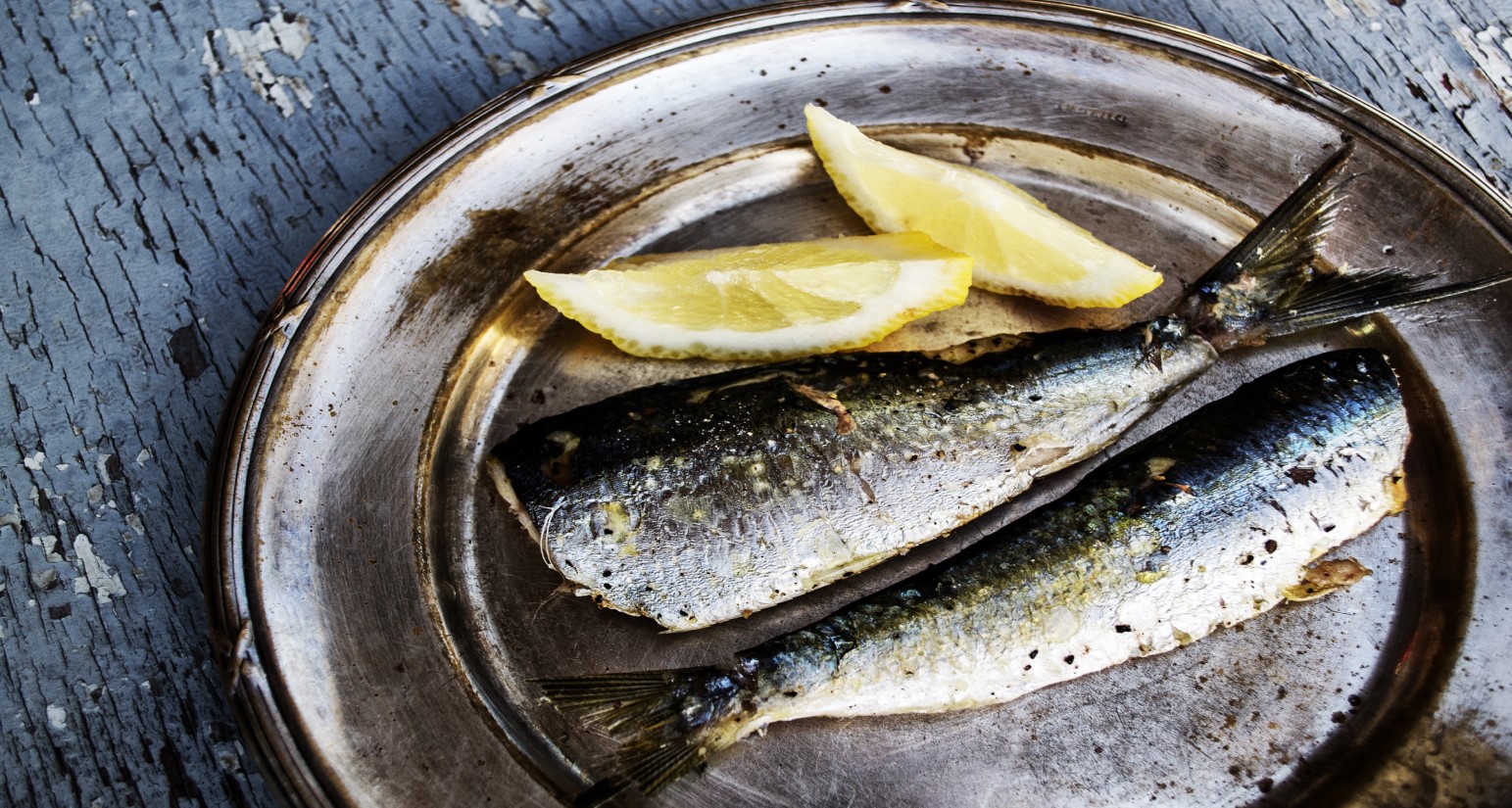 Selection of Fish High in Omega-3 and Low in Mercury
Anchovies
Herring
Mussels
Wild Salmon
Sardines
Shad
Trout

Best Fish Choices with Low Levels of Mercury
These should be consumed two to three times per week.
Atlantic croaker
Atlantic mackerel
Black sea bass
Butterfish
Catfish
Clam
Cod
Crab
Crawfish
Flounder
Haddock
Hake
Lobster (American and spiny)
Mullet
Oyster
Pacific chub mackerel
Perch
Pickerel
Plaice
Pollock
Scallop
Shrimp
Skate
Smelt
Sole
Squid
Tilapia
Tuna (canned light including skipjack)
Whitefish
Whiting
Fish Choices to Avoid Due to Highest Mercury Levels
Swordfish
Shark
King mackerel
Gulf tilefish
Marlin
Orange Roughy
Tilefish (Gulf of Mexico)
Tuna bigeye, Ahi
Limit Consumption of the Following Fish
Grouper
Chilean sea bass
Bluefish
Buffalofish
Carp
Chilean sea bass and Patagonian toothfish
Halibut
Mahi mahi and dolphinfish
Monkfish
Sheepshead
Snapper
Striped bass (ocean)
Tilefish (Atlantic Ocean)
Sablefish (black cod)
Spanish mackerel (Gulf)
Fresh tuna (except skipjack)
Weakfish or seatrout
White and Pacific croaker
References
Lunder S., Sharp R. (2014) US Seafood Advice Flawed on Mercury, Omega-3s. Environmental Working Group (EWG)
Monterey Bay Aquarium Foundation
2015-2020 Dietary Guidelines for Americans
2017 EPA-FDA Advice about Eating Fish and Shellfish
Mozaffarian D, Rimm EB. (2006) Fish intake, contaminants, and human health: evaluating the risks and the benefits. JAMA; 296:1885-1899.
USDA Food Composition Databases