As an IBS sufferer, traveling either on holidays or for work is no easy matter. Long hours on planes or in cars, erratic eating in restaurants, and overindulging in local foods and drinks often result in an exacerbation of my symptoms. You grow to expect all of this and prepare yourself for it, even though it shouldn't be this way. With a few changes in one's personal habits, however, following a low FODMAP diet while traveling is not as difficult as you'd think.
My most recent success story is from our latest trip to Greece with my family and some friends. We visited the Peloponnese and enjoyed all the beauty this Mediterranean hotspot has to offer; infinite blue seas and skies, the sharp cliffs covered in luscious vegetation, and, of course, the fresh, flavor-packed food. Whilst constant walking helped keep my IBS symptoms at bay, trying to stay on a low FODMAP diet while on holidays proved to be a bit tricky at points. In a country where bread, savory pastries, cheese and other milk-based products are dominant, the challenge to stick to what makes your gut happy and not get carried away is real.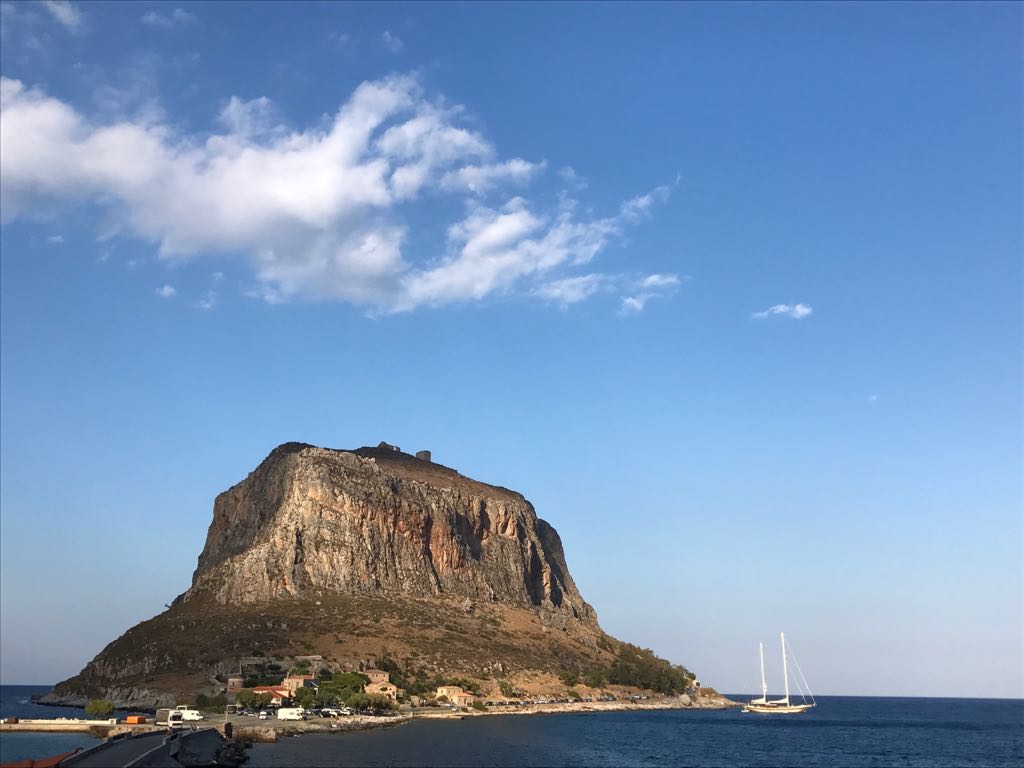 Here are a few tips that I found to be useful and led to my bloat-and-pain-free vacation with hardly any IBS symptoms rearing their ugly heads. Keep in mind that a little bit of planning goes a long way.
A Low FODMAP Breakfast
A low FODMAP breakfast can oftentimes be the hardest to find in hotels. I chose to carry gluten-free oats with me from home and mix them with some yoghurt and nuts or fresh fruit for a healthy breakfast and a positive start to the day. You can also take quinoa flakes or puffed quinoa if you prefer that over oats. Cheese with some pre-packed gluten free crackers or corn/quinoa cakes are also a good option for breakfast. At the hotel, ask for lactose-free milk. I would stay away from store-bought bars because they are packed with syrup and other FODMAP-rich ingredients. Also, most store-bought gluten-free products tend to be low in fiber and very rich in sugars, which can end up exacerbating your problem, so stick to products that are as natural and unprocessed as possible.
Low FODMAP Snacks
I packed nuts and seeds with me, which I could snack on in between meals to satisfy cravings and not be tempted to indulge in cheese and olive pastries, traditional koulourakia (biscuits), creamy desserts or ice-cream. Of course, dark chocolate satisfied my sweet tooth on more than one occasion! You can also pack or buy popcorn as a snack if it doesn't bother you, as well as fresh berries or other FODMAP-friendly fruits if they are readily available.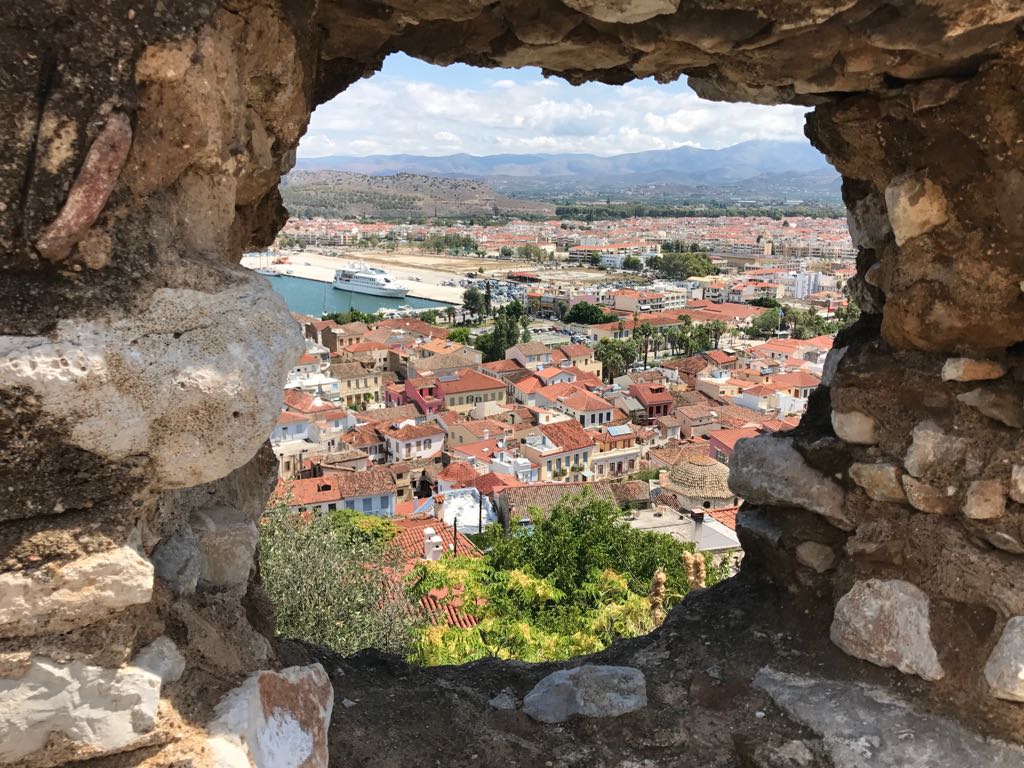 A Low FODMAP Lunch & Dinner
Lunch and dinners were easier because of the big selection of low fodmap foods and ingredients.
Don't be afraid if the group chooses the restaurant. Search the menu well and hopefully you will find dishes that are FODMAP-friendly. You can also call restaurants ahead of time and ask if they accommodate for food restrictions.
I enjoyed chicken and pork kebab with potatoes and a tomato, cucumber, olive and feta cheese salad, always omitting the raw red onion that is high in FODMAPs.
However, in my case, the easiest (and tastiest) meal happened in a fish tavern. I enjoyed fresh grilled fish (descaled right there in front of us) in this small and quaint tavern in the picturesque village of Limeni. Paired with a salad and steamed wild vegetables, lunch was perfection. Sometimes, it's the little things that count. So, if you are near the sea, make sure you go to a seafood restaurant as many times as possible—options are endless and the food is super fresh.

Low FODMAP Drinks
Avoid cocktails that contain syrups and carbonated drinks and stick to water and limit your consumption of coffee. I also avoid very cold drinks because that seems to push my intestines over the edge. On a particular day that involved extensive driving and being seated in the car for long hours, I opted to drink tea made with indigenous fodmap-safe mountain herbs that soothed my tummy. Chamomile, dandelion or fennel are a no-no!
Additional Travel Tips to Keep Your Gut Healthy
If you are going to be on the road, stop at a supermarket and pack your own FODMAP-friendly lunch to avoid being tempted to break your diet and suffer from its consequences.
Wear loose clothing while traveling, especially if you're sitting in car or on plane for a long time.
Since we were far from a large city, our options were very limited. However, if you are in a major city, look for gluten-free and vegetarian restaurants or restaurants that will provide plenty of grain-free, FODMAP-friendly options or alternatives to people's gut intolerances and sensitivities. TripAdvisor.com, for instance, allows you to sort for restaurants offering or specializing in these types of menus.
Have your medicine with you both on the plane and during excursions. I always carry my Imodium with me. This was advice given to me by my gastroenterologist in the USA when I was first diagnosed with IBS-D. It brings me comfort knowing that it's always with me, even though I haven't needed to use the medication in more than a year now thanks to the FODMAP-friendly diet I now follow.
Hope these tips help. Always remember that balance is key. If you slip one day, you are only human; take a deep breath and start over the next day.

Happy travels and cheers to a happy belly!