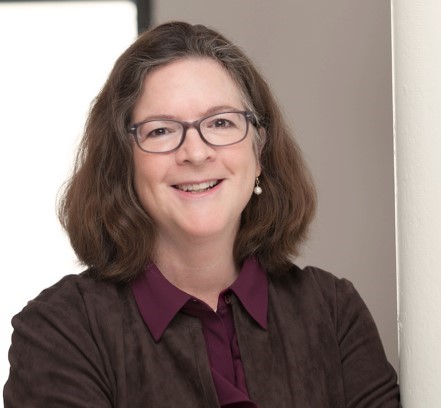 Everyone in the world of FODMAPs and IBS knows Patsy Catsos. Back in 2009, she published IBS: Free at Last! Change Your Carbs, Change Your Life with the FODMAP Elimination Diet, one of the first books on IBS and a step-by-step introduction to FODMAPs. Patsy continued her publishing career with the release of Flavor without FODMAPs Cookbook: Love the Foods that Love You Back in 2014, IBS-Free Recipes for the Whole Family (The Flavor without FODMAPs Series Book 2) in 2015, and The IBS Elimination Diet and Cookbook: The Proven Low-FODMAP Plan for Eating Well and Feeling Great in 2017.
Her website, IBS-FREE AT LAST, offers its readers valuable resources and low FODMAP recipes and is visited by a great number of health and nutrition professionals, as well as patients. She has her own clinical practice and continues to see patients in Portland, Maine, USA. Additionally, Patsy consults, frequently lectures at scientific meetings throughout the globe, and strongly believes that dietitians (and scientists, in general) should attend conferences and seminars to stay updated on what's trending in this rapidly developing field. She also frequently organizes workshops and trainings on FODMAPs, with her latest dietitian's workshop on FODMAPs and IBS—Beyond the Basics to be held in Cleveland, Ohio, USA, this upcoming fall.
The Digestive Nutrition Clinic had the pleasure of meeting Patsy during the 2017 Gastrodiet conference organized by Monash University in Prato, Italy. We had read Patsy's books and followed her website and the work she had been doing, so we were very much looking forward to meeting this IBS and FODMAPs guru. We were introduced during an organized walk around the charming town and immediately wanted to pick her brain on her experiences within the FODMAP world and setting up her own practice.
Lucky for us, we enjoyed a lovely dinner with Patsy and two dietitians from the Netherlands. Patsy was engaging, showed great interest in our plans, and had plenty of information and advice to offer us. Best of all, Patsy has a wonderful sense of humor that comes out naturally and always with a smile.
Laughing, we told her we would quote her some time, and that time is now. During dinner, as the waiters served our meals, the four of us (but Patsy) bombarded them with a myriad of questions about the food and whether or not it would exacerbate our GI symptoms or cause unwanted bloating. We asked for vegetarian food, a vegan choice (mind you, because of a pasta-and-cheese overdose the night before), dishes without onions or garlic, and a gluten-free option.
Patsy did not make any requests and, at some point, looked at us and straight-faced said, "Thank God I only have ulcerative colitis." She shared with us that her ulcerative colitis is dormant and that her daughter has Crohn's disease, which might raise the question of inheritance's role in this disease. However, that's a story for another time, maybe for when Patsy offers to answer a few more of our questions or we meet again for another session of FODMAP-themed networking.

For this interview, we chose to focus on FODMAPs and the use of the low FODMAP diet on conditions such as IBD and SIBO, and gain some insight into how she handles difficult cases in the clinic.
Without further ado, here's the Digestive Nutrition Clinic's interview with the one-and-only Patsy Catsos!
Digestive Nutrition Clinic (DNC): Could you briefly share your journey with IBD and how you got involved in this fascinating field of FODMAPs?
Patsy Catsos (PC): I've had ulcerative colitis myself since I was in my twenties, and my daughter was diagnosed with Crohn's disease as a pre-teen. So, I've always been interested in nutrition therapy for IBD. In fact, it was at a 2007 local meeting of the Crohn's and Colitis Foundation of America that I first heard the term "FODMAP."
DNC: Do you use the low-FODMAP diet on patients with IBD? If yes, how have they responded?
PC: As you know, the low-FODMAP diet was developed to help patients with irritable bowel syndrome (IBS), not necessarily IBD. Some studies have shown that low-FODMAP diets can help IBD patients with symptom management, but so far no evidence that low-FODMAP diets are anti-inflammatory or capable of inducing or maintaining remission. My experience in practice bears this out. I do find the diet usually needs modification for IBD patients. For example, during a flare they may temporarily need to avoid even low-FODMAP raw vegetables, popcorn and other "roughage." Sometimes, especially if patients have already self-limited their diets or are underweight, it makes more sense for IBD patients to simply avoid a few of the highest-FODMAP foods from their usual diets. It's especially important to make sure that beverages used to replace fluids lost via diarrhea are not high in FODMAPs.
DNC: There is great interest and discussion on SIBO lately. Do you personally use the low-FODMAP diet on SIBO patients?
PC: There are still no science-based guidelines for nutritional management of SIBO patients. But I think it does make sense to reduce their intake of rapidly fermentable carbohydrates with a low-FODMAP diet. Sometimes I ask these patients to avoid all added sugars and fruit juices, even those that would normally be considered suitable for low-FODMAP diets.
DNC: What would you tell a patient if they haven't been responding to the low-FODMAP diet? What steps would you take with them?
PC: The first thing I would do is make sure the patient is following the diet correctly. I've seen many patients who were trying to follow the diet on their own but were not getting a good response because they misunderstood key aspects of the learning strategy or didn't have up-to-date, credible resources. If they don't get a good response after several weeks under my supervision, I would probably work with them to start eating most high FODMAP foods again. Many high-FODMAP foods are too nutritious to avoid eating any longer than that without a very clear reason.
DNC: Would you like to tell us a little bit about the latest workshop you will be giving this fall on FODMAPs and IBS: Beyond the Basics?
PC: Certainly. On September 7, 2018, I'll be presenting a 6-hour workshop for dietitians in Cleveland, Ohio, USA. Topics for this interactive workshop will include understanding the FODMAP composition of foods, label reading skills, and nutrition care planning for patients. I'll be sharing strategies and practice pearls from my 10 years of experience using low-FODMAP diets with patients in my private practice.
DNC: And finally, would you like to share with us an inspiring patient success story?
PC: I would like to share the story of 62-year-old female patient who was referred to me for help with post-infectious IBS.
In the previous year, she had severe diverticulitis, treated with antibiotics and complicated by three bouts of C. difficile, which were also treated with antibiotics. Although the C. difficile was considered resolved, she had ongoing severe diarrhea and had experienced 20 pounds unintentional weight loss. Her BMI was 17. Diet history revealed she had put herself on a very restricted diet (gluten-free, dairy-free, low-FODMAP) with inadequate protein and calorie intake. She was eating small amounts of food throughout the day, a dietary habit known as "grazing."
The first order of business was to stabilize her weight. Together, we drafted a list of good low-FODMAP weight gain ideas, focusing on healthy high-fat foods such as oils, eggs, meat, fish and poultry. I suggested that she reintroduce gluten in the form of authentic, long-fermentation sourdough bread, which she was able to do successfully. Next, she introduced low-lactose milk products such as lactose-free yogurt and aged cheeses. She began to eat her food in 3 to 5 discrete meals throughout the day rather than eating almost continuously, so that her gut could rest and cleanse itself between meals.
At our next visit three weeks later, she had gained 5 pounds. Better yet, her abdominal pain and excess gas were somewhat better, and she was having more good days without diarrhea. Her body was healing itself, and the calories from the low-FODMAP bread and milk products were helping her gain weight. She was feeling strong enough to resume her usual activities. At this visit, we made plans for her to gradually reintroduce some higher-FODMAP foods and a psyllium husk fiber supplement.
Three months later she had regained 8 additional pounds and was feeling quite well. I encouraged her to continue liberalizing her diet over the coming months.
Although this was not necessarily a typical case, I chose to share it because so many of the patients that I meet are over-restricting their diets based on information they have picked up on the Internet. A low-FODMAP diet does not have to be dairy-free or gluten-free. Sometimes we can use the low-FODMAP framework to help people actually eat a wider variety of foods and nutrients. There are many low-FODMAP foods that are perfectly well suited to help people gain weight if they need to. It doesn't have to be inadequate nutritionally.
_____________________________________
Once again, Patsy, thank you so much for your time! We know you enjoy Mediterranean food and we hope to host you one day on our side of the world for more stimulating discussions, warm weather and lots of experimenting with low FODMAP Mediterranean recipes.